Sitework-Environmental
Miller Bros. Construction Inc. offers an exceptional continuum of services to move your project forward on time and on budget. One important component is the speed we are almost always able to apply to the sitework phase of your project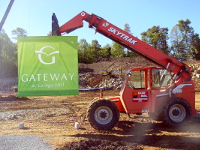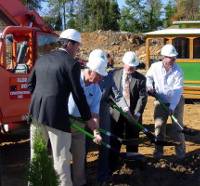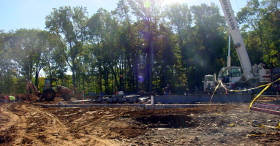 The frequency of sitework delays on Miller Bros. Construction projects triggered by lack of available equipment or manpower is close to zero.
Our broad roster of earthmoving equipment and our cadre of trained operators will invariably get your project out of the mud in a hurry.
Click here to view list of sitework-environmental projects completed by Miller Bros. Construction Inc.
Much of our sitework activity occurs on environmental amelioration projects. Click here to view a video history of a minewater reclamation project at the headwaters of the Schuylkill River.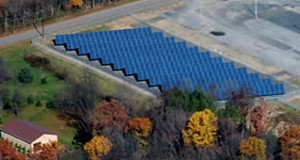 Another example of our environmental work may be found in Pottsville, Pa. We constructed a 200KW solar power generating facility adjacent to a company-owned industrial building.
Currently the largest in Schuylkill County, comprising 14 arrays on a 0.75-acre plot, the solar power system is capable of lighting the entire building. When the power produced exceeds the power actually in use at that moment, the electric meter runs backwards.
Click here to view more enviro-activity in the Photo Gallery; select Sitework-Environmental Album.