Miller Bros. Construction Reports: 2019 Progress and Completions
MBCI started work in September on a new fitness center for employees of the Hydro Cressona aluminum extrusion plant in Schuylkill County.

The work began with the dismantling of an existing gym and storage area. The makeover plan provides new gym space for fitness equipment, locker rooms for men and women containing a total of 1,248 lockers, and a janitorial closet. The footprint of the structure is approximately 19,500 square feet. Project completion is expected in March 2020.
---
In the third quarter of 2018 Hydro Cressona called upon MBCI to begin construction of a 100,000 square foot, pre-engineered industrial structure on a 12.67 acre site immediately adjacent to the firm's existing 1.5 million square foot aluminum extrusion plant. Hydro planned to install a 5,050-ton 10-inch aluminum press line in the new building in order to expand its offerings to customers.
MBCI continued work on the project throughout 2019. It was substantially complete in July 2019. An occupancy certificate was issued in October.
As of January 2020 Hydro is manufacturing product in the building.
---
The Department of Veterans Affairs and the Albany Stratton V.A. Medical Center (VAMC) teamed up with STG International, Inc. (STGi) to develop a new community-based outpatient clinic in Plattsburgh, NY.
STGi awarded MBCI a contract for interior fit out of an existing building of approximately 10,000 square feet located at 23 Saint Charles Street in downtown Plattsburgh. This is the fifth VA clinic project MBCI has undertaken for STGi.
The scope of work includes demolition of the existing interior and creation of new interior spaces comprising exam rooms, waiting area, rest rooms, break area, utility spaces and vestibule. Some upgrades to the building exterior are also part of the package.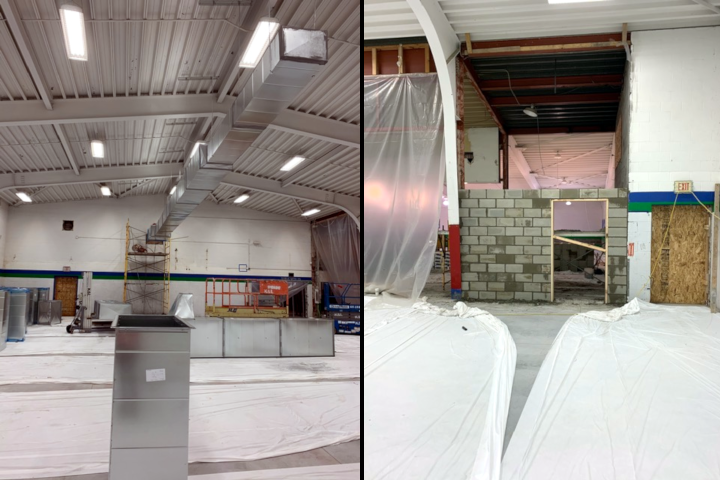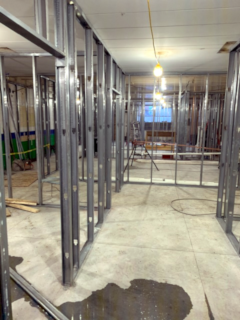 The project features a number of improvements based on feedback from other clinics. For example, an enhanced focus on floorplan layout takes into account sample testing -- such as urine. A sliding window installed in the restroom allows samples to be left there, rather than having to carry them down the hall.
In addition, the interior has been split into sections accommodating different tests and the exam rooms have been designed to enhance patient comfort and include sound containment.
Anticipated completion date of the project is March 31, 2020.
---
The Miners Lofts Senior Housing Project encompasses the renovation of a 1920s-era, five-story former D&M Garment Factory at 2 Lewis Street in Minersville, Pa. The structure, located in the center of town, has stood more or less vacant for the past half-century.
Not-for-profit developer QSP Development LLC intends to offer 30 senior apartments on the top three floors, space for independent living support and health services from LIFE Geisinger on the second floor, and mechanical spaces and parking on the first floor.
Each floor comprises approximately 12,875 square feet. The total gross floor area of the building is 64,375 square feet.
General Contractor Quandel Construction Group awarded a general trades package to MBCI in October. Our work on the project began in November 2019.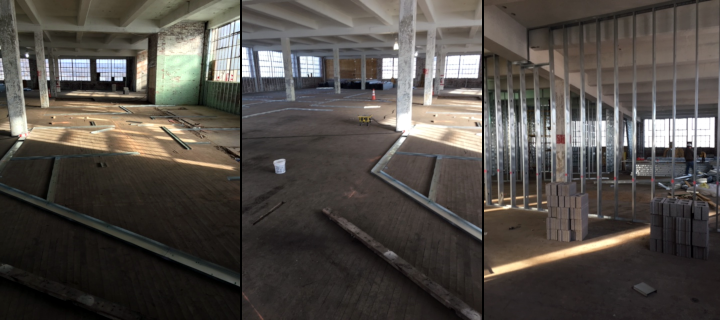 MBCI's scope of work includes installation of metal studs, drywall, acoustical ceilings, door frames, doors and hardware, casework and countertops, wood trim, and toilet accessories. In addition we will be putting down a concrete overlay on the second floor and pouring new concrete on the ground floor.
Project completion is expected in Fall 2020.
---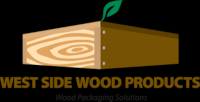 West Side Wood Products provides wood packaging solutions to industrial shippers. The company specializes in custom wood packaging, such as skids, pallets, crates, and boxes in all shapes and sizes to suit customers' specific shipping needs. Located on a 16 acre site in Auburn Pa., the facility includes several heated production buildings and dry storage warehouses.
In September 2019 West Side Wood hired MBCI to add more production and office spaces to accommodate the firm's business growth.
The scope of work includes site preparation and erection of a 320' x 200' clear span structure to house increased production and storage space as well as two-story offices. An added semi-enclosed storage area of 1,900 square feet is to be attached to the building. In addition, a detached 7,000 square foot garage will be installed on the property.
Completion is anticipated in Spring 2020.
---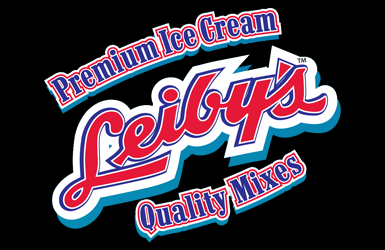 Since 1928 Leiby's has been crafting award-winning ice cream using the finest ingredients sourced from local Pennsylvania farms.
MBCI was privileged with the opportunity to construct a new 70,000 square foot mix plant to complement Leiby's existing 30,000 square foot ice cream plant in Tamaqua, Pa. Combined, the two plants offer the largest and most technically advanced ice cream and mix products facility on the East Coast.
The new mix plant consists of a minus 20 degree freezer, a 30 degree cooler, a quality control lab, offices, and several product processing areas.
The building design comprises four distinct fire-control zones to limit any potential fire to a single location within the plant and prevent the spread of damage or destruction to the rest of the facility.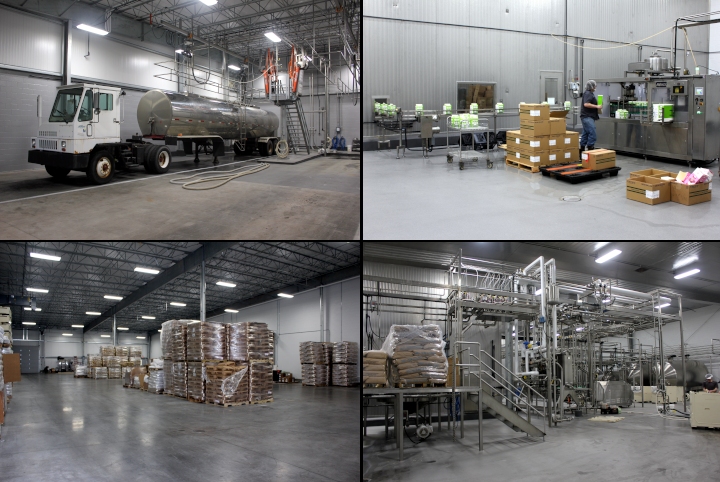 Project parameters included a custom-engineered structure by American Buildings Company and the exterior use of stainless steel AWIP all-weather insulated panels. AWIP panels reduce construction time and costs. Their high R and K values secure a building's thermal envelope, resulting in lower energy usage in maintaining the desired interior environment for the life of the building.
The scope of work also included installation of epoxy-coated concrete floors, stainless steel drains and high-performance chlorinated polyvinyl chloride (CPVC) piping.
---
Early in the fourth quarter 2019, MBCI turned over our 88th and 89th completed stores for Dollar General.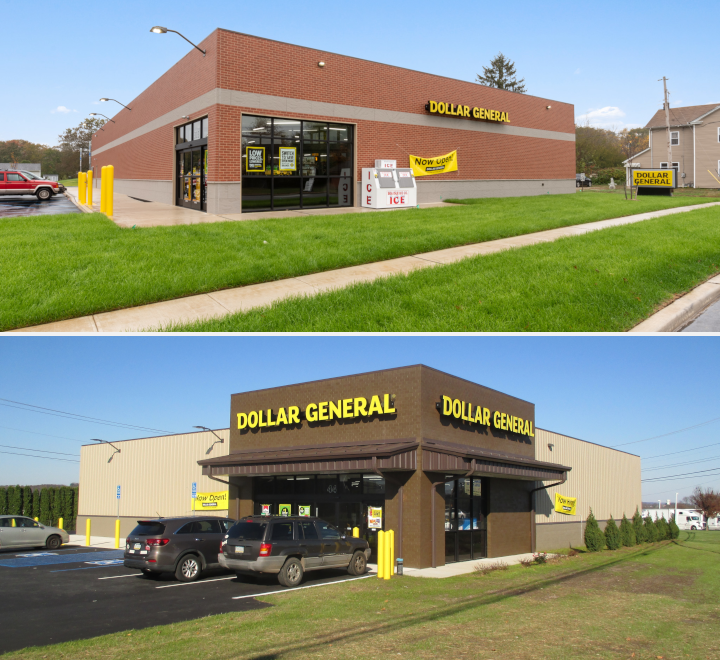 Our 88th unit (pictured – upper photo) is located in Malaga New Jersey. Our 89th Dollar General completion (pictured – lower photo) can be found in Fleetwood, Pa.
Before year's end we expect to complete our 90th Dollar General store.
---
In early October 2019, a dedication and ribbon-cutting ceremony took place to formally open the new veterans outpatient clinic in Auburn, NY.
According to a news release from the Syracuse Veterans Affairs Medical Center, the clinic offers "primary care, diagnostic services, behavioral health and group therapy, and other services in an appropriately-sized, efficient facility."
MBCI began extensive renovations of the 9,100 square foot space, formerly occcupied by a Rite Aid store, in March. The building was turned over to the owner in August.
This is the third Veterans Administration project completed by MBCI for STG International (STGi), the entity selected by the Veterans Administration to operate the new clinic.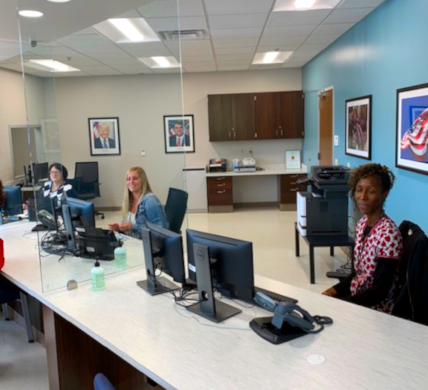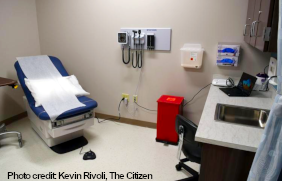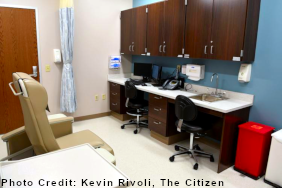 ---

October 2019 saw MBCI's completion and turnover of a new building that will house the Training Support Center of the Pennsylvania National Guard at Fort Indiantown Gap.
MBCI started pad preparation and installation work at the site in Spring 2018. A significant point of interest in the construction process was the use of tilt-up construction, which consists of casting concrete elements in a horizontal position at the jobsite and then tilting up and lifting the exterior wall panels to their final vertical position.
When occupied, the approximately 70,000 square foot structure will be home to offices, classroom space, fabrication and repair shops, and a warehouse.
The LEED-certified project features several leading-edge environmental initiatives such as roof-mounted solar panels and a geothermal HVAC system.
Forty 400-foot deep wells drilled into the ground surrounding the structure harness the relatively constant temperature of the earth to support heating, cooling and domestic hot water production for the building.
LEED (Leadership in Energy and Environmental Design) is an internationally recognized green building certification system, providing third-party verification that a building was designed and built using strategies aimed at improving performance across all the metrics that matter most: energy savings, water efficiency, CO2 emissions reduction, improved indoor environmental quality, along with stewardship of resources and sensitivity to their impacts.
---
The Moon Lake Dam project in Schuylkill County comprised removal of existing masonry steps, and installation of reinforced concrete protection for the dam crest, downstream dam face, and downstream adjacent areas.
In addition, we installed subdrains for concrete slabs, compacted earth fill, additional permanent and temporary erosion protection, as well as rehabilitating the low-flow outlet sluice gate of the dam.
---
Summer 2019 saw construction completed on a 1,664 square foot building designed to house restroom facilities for the Blue Mountain School District sports stadium. Components of the split face masonry structure include wood trusses and standing seam metal roof.
Scope of work comprised installation of men's and women's restroom fixtures, partitions, screens and accessories. Exterior work included a grinder pump, 750 feet of underground sanitary line, 400 feet of water line, and 200 feet of underground electrical conduit.
---

Family owned and operated since 1963, Niagara Bottling is a leading bottled water supplier in the U.S. MBCI recently completed a very challenging project for Niagara at the company's bottling plant in Allentown, Pa.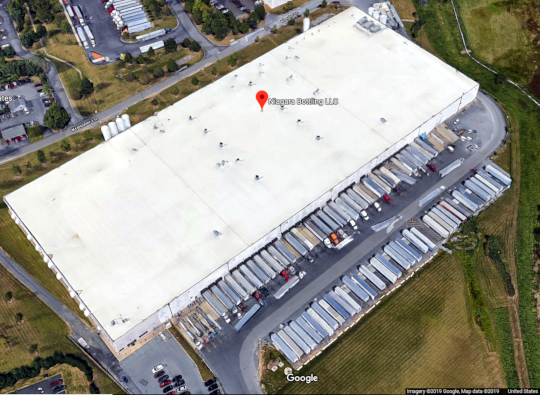 Our scope of work comprised demolition of 37,000 square feet of asphalt and installation of new subgrade and truck-rated asphalt in the truck parking area, as well as both exit lanes and all three entrance lanes. In addition, we were tasked to remove and replace more than 14,000 square feet of concrete at the docks and trailer parking area. We installed steel embeds in areas where landing gear hits paving to ensure longevity of the newly poured concrete.
The flow of traffic, consisting of up to 300 trucks per day, had to remain uninterrupted throughout the course of the project.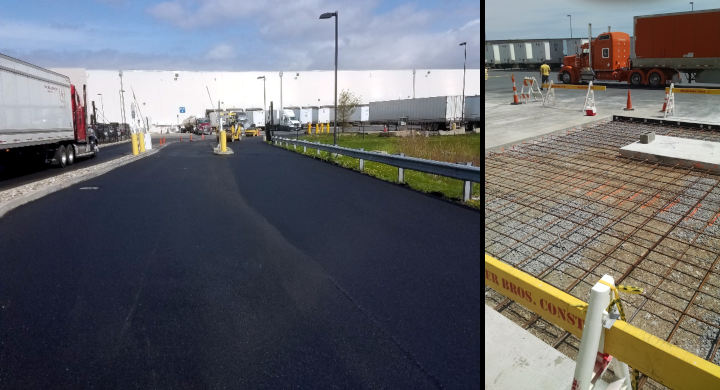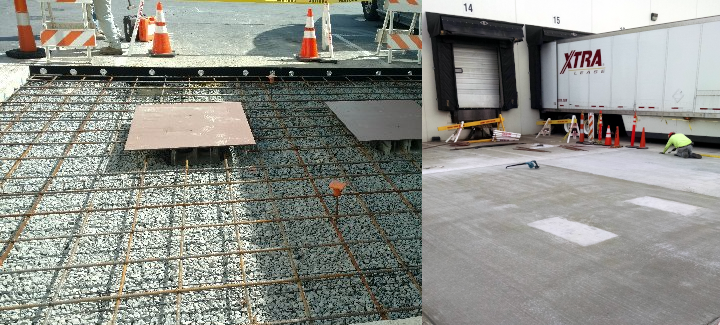 We coordinated closely with plant managers to keep their truck traffic flowing. Entrance and exit lanes were never shut down completely. And work on the 35 loading docks proceeded at the rate of five at a time. We turned over five finished loading docks then we started on the next five till all were complete.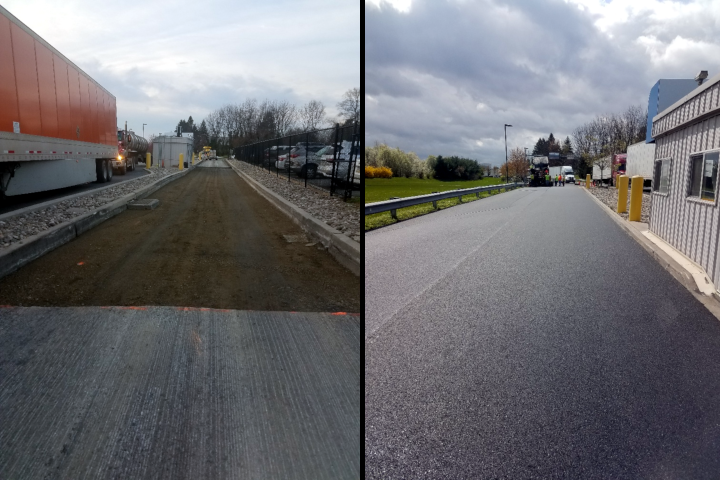 Other elements of the project included:
new trench drain system installation for the water tanker offload station
asphalt sealing 66,000 square foot employee parking lot
crack sealing more than 6,000 linear feet of asphalt
new line striping on parking areas throughout entire facility
concrete stair and sidewalk replacement
repair of sinkholes and sunken areas.
---
MBCI's work continues on a new VA Outpatient Clinic in Auburn, NY. It is our third clinic project for STG International (STGi).
By June 2019 the 9,100 square foot space, a former Rite Aid store, saw the installation of new walls, flooring, ceilings, casework, electrical, plumbing, and HVAC equipment.
Treatment rooms,
a blood draw area,
a lab,
group care space,
rest rooms,
offices,
reception area, and
a waiting area
are now taking tangible form
as the project moves toward
a scheduled completion date
in July.
Even as the Auburn project moves closer to completion, MBCI has taken on a fourth project for STGi of approximately 9,200 square feet in Dunkirk, NY.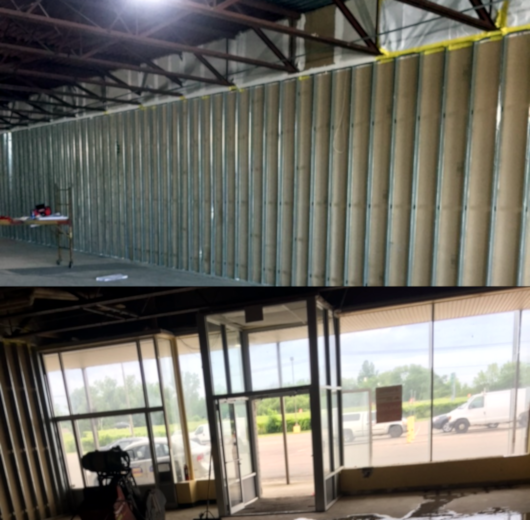 Vacant retail space in Dunkirk's D&F Plaza on Central Avenue is being converted for use as a VA Community-based Outpatient Clinic.
Interior demolition is already in process. This renovation project is scheduled for completion in November.

Our customer, STG International, provides healthcare services staffing to the Federal Government, delivering primary care, mental and behavioral health, dentistry, and occupational health/wellness services.
---

MBCI started construction in April 2019 of a barracks for the Pennsylvania State Police in Coudersport, Potter County.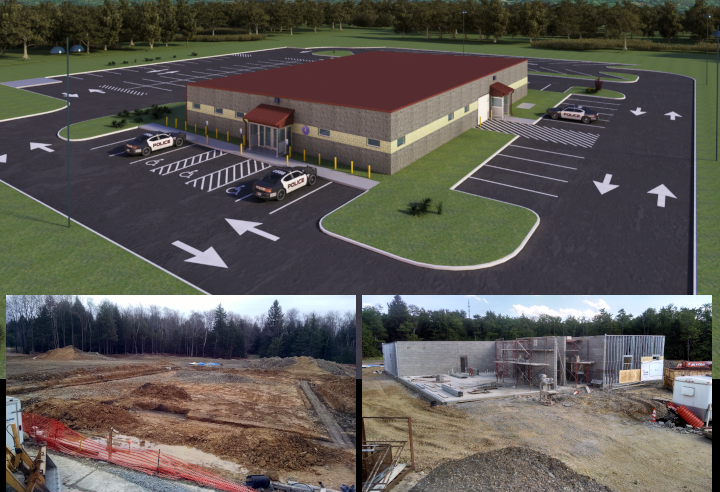 The new 8,800 square-foot structure will contain offices, locker rooms, communications room, evidence storage, and fitness area.
By the end of June bar joists were set, roof decking was in place, and exterior split-face concrete block installation was about to close in the building.
Turn over of the project is expected in November.
---

Spring 2019 saw a Miller Bros. crew arrive on the Penn State Schuylkill campus at the site of its recently completed expansion of the Student Community Center. The school was justifiably proud of its new, "aesthetically striking" edifice and sought an outdoor complement for it.
Madlyn Hanes, vice president for the Commonwealth Campuses and executive chancellor, as quoted in Penn State News said "Learning will take place here, friendships will be formed here, meaningful conversations will happen here, and memories will be made here."
The spring semester mandate to members of the Miller team was to develop an inviting outdoor space for students to enjoy. And so they set about creating an outdoor jewel in the crown of the Nittany Lion.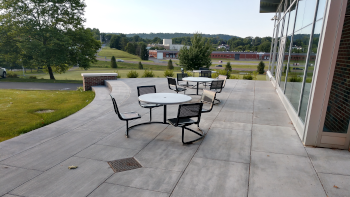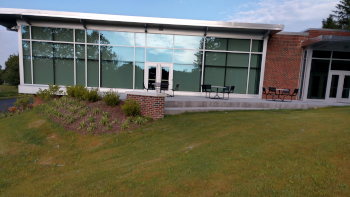 The timeline was tight. The scope of the project included earthwork, masonry and landscaping. Result? An outdoor space that fuses seamlessly with the beauty and functionality of the new Student Community Center.
---

PPL awarded MBCI a minor general trades package for its building in Cocalico. The project consisted of opening up an existing roof, installing blocking and equipment rails for new roof top units, fans, and vents, and patching in roofing.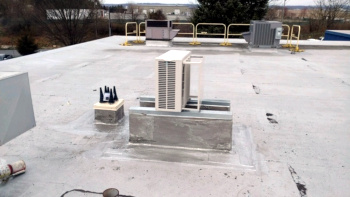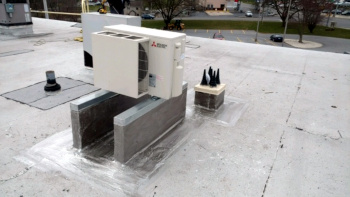 When we say "no job is too big or too small," we mean it.
---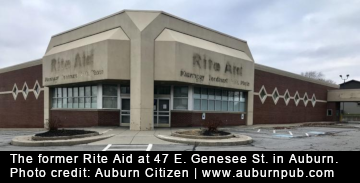 In late December 2018, officials at the Syracuse Veterans Administration Medical Center announced their selection of STG International (STGi) of Alexandria, Va. to establish a new Community Based Outpatient Clinic to serve the healthcare needs of veterans in Auburn and Cayuga County, New York.
STGi acquired a vacant building in Auburn – a former Rite Aid – to house the new clinic and hired MBCI to perform the renovation. This is MBCI's third project for STGi.
Extensive renovations to the 9,100 square-foot structure began in late March. The targeted completion is July 2019.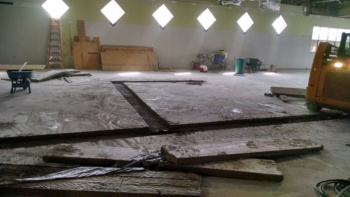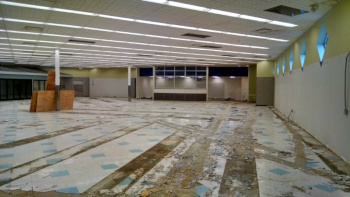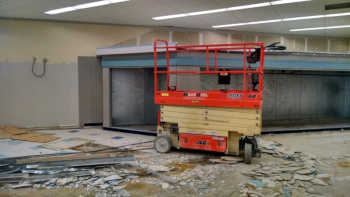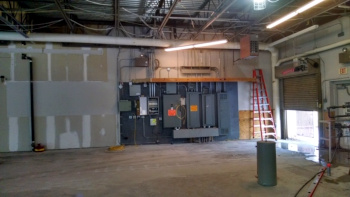 The new interior is designed to maximize patient privacy while providing a comprehensive spectrum of health services, including mental health and diet counseling.

STGi provides comprehensive healthcare delivery services staffing to the Federal Government providing primary care, mental and behavioral health, dentistry, and occupational health/wellness services.
---

Our completion and turn over of the Pennsylvania State Police Barracks in McKean County, next to the Bradford Regional Airport, occurred on February 26, 2019.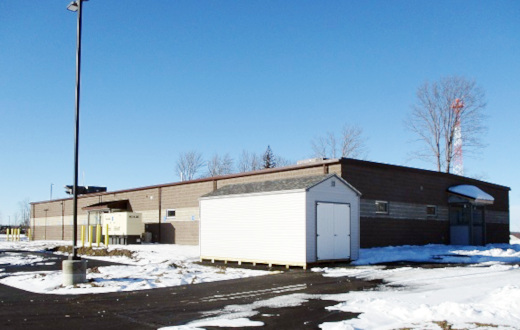 The new structure encloses space for offices, locker rooms, fitness room, lunch room, and a communications room.
An exterior impound yard is located adjacent to the building.
---