Miller Bros. Construction Reports: 2021 Progress and Completions

NorthPoint Development is a privately held, nationwide real estate firm specializing in Class A industrial properties. After acquiring and demolishing the former Schuylkill Mall, the company erected a 1.1 million square foot distribution center on the site. The structure will house fulfillment operations performed by Ryder for retailer Bed Bath and Beyond. Ryder is a third-party logistics (3PL) provider.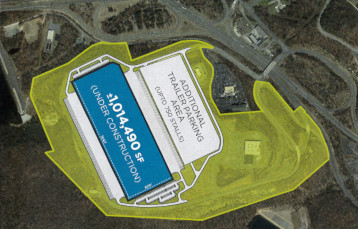 NorthPoint hired MBCI to fit out the new facility in accordance with Ryder's build-to-suit requirements. The scope of work included creation of sixty-one additional new dock positions, installation of perimeter fencing, auto gates and security guard stations and other exterior site improvements. Interior work included carving out of 15,000 square feet of office space and four remote offices and rest room facilities. In addition, MBCI installed fifty-three charging stations for forklifts and lighting along with changes to electrical systems. All work was completed on schedule despite supply interruptions.
MBCI now continues into the next phase of the project through 2022, assisting Ryder with electrical and sprinkler systems as well as any needed additional construction.
---

JELD-WEN, one of the largest door and window manufacturers in the world, operates 117 manufacturing facilities in nineteen countries. The firm designs, produces and distributes interior and exterior doors, wood, vinyl and aluminum windows and related products.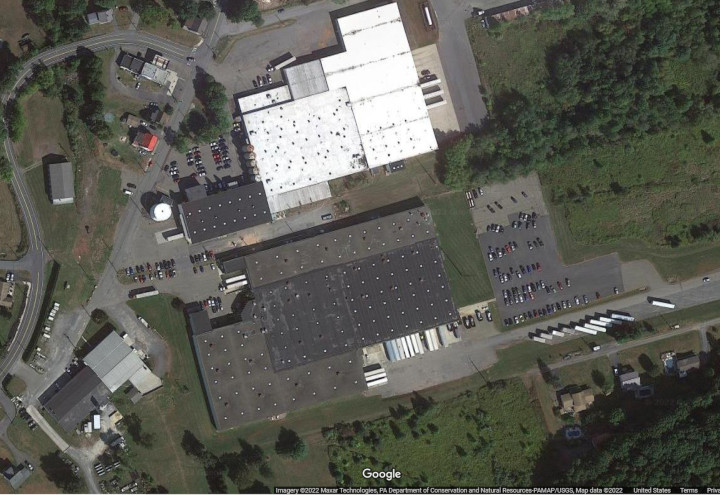 JELD-WEN hired MBCI to construct a connecting corridor between two buildings at its 700 Main Street facility in Ringtown. The company was making changes to manufacturing and warehousing operations and had a need to connect together two of their buildings. MBCI designed and constructed a 25-foot wide by 120-foot long connecting corridor to meet the need. The project was completed on schedule.
---
Niagara Bottling, LLC chose to invest more than $157 million to construct a new production facility in Luzerne County. Niagara, starting as a home and office delivery service in 1963, has grown to become the biggest family-owned bottled water enterprise in the country.

The company embarked on the construction of a 1.19 million-square-foot facility in the Humboldt Industrial Park in Hazle Township. The location will serve customers in Pennsylvania and the greater northeast region. Project completion is expected to occur in Spring 2022.
Niagara's general contractor hired MBCI as a general trades contractor for the project. The scope of work included activity at various places within the building, yet the bulk of the work occurred within a two-story office area. Niagara referred to this space as the East Coast CEC – their Customer Experience Center. Activities here began with installation of framing, drywall, and ceilings. Other parts of the package included windows, walls and doors of glass, storefronts, bath accessories and floor finishes like tile, carpet, and polished concrete. MBCI's work on the project is continuing with an expected completion in mid summer 2022.
---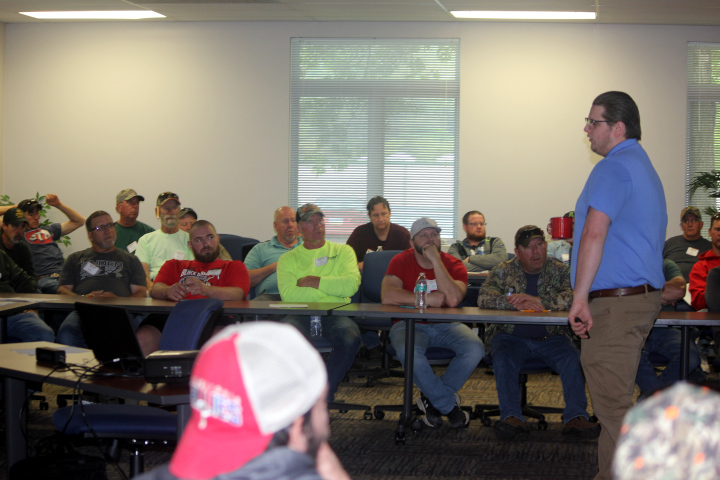 Frequently, projects like Niagara's are presented to MBCI because job site safety is a core value of the company. In addition to an annual full day of training in safety techniques and equipment, MBCI now schedules monthly training for all employees in a newly renovated training room that offers space for up to fifty people at a time. Monthly training started in August 2021 on various safety topics. Each month since then has featured a different topic. This focus on workplace protection procedures places the MBCI workforce among the finest in safety in the construction business.
---
In December 2020 MBCI entered an agreement with ERY Properties LLC of Hanover, Pa. to begin design of a new 167,500 square foot pallet and mulch manufacturing facility in Oxford Township, Adams County on a 95-acre site known locally for more than a century as the Berlin Junction Brickyard.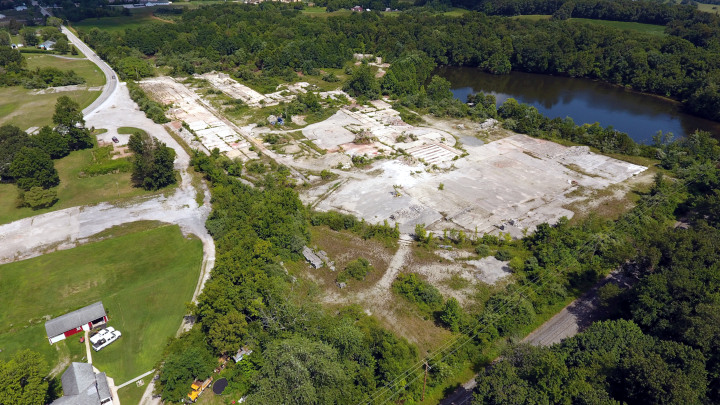 This site was home to a brickyard first established in 1885 by the Alwine Family. Berlin Junction referred to the point where two rail lines, the Western Maryland Railroad and the East Berlin Railroad, joined one another. The Alwine brick plant existed at Berlin Junction until 1978 when ownership was transferred to the Glen-Gery Corporation. ERY Properties purchased the property in 2018.
The design and permitting phase of what came to be called the J.F. Rohrbaugh Building was completed in 2021. The structure will be the first to be erected on a portion of the site. Construction is slated to begin in March 2022, with overall project completion anticipated by the end of the year.
Future plans for the now named Berlin Junction Manufacturing Center at 200 Brickyard Road include development of additional production facilities on the remaining forty acres of the site. Once the center is fully developed, it is expected to create 377 new jobs.
---
MBCI entered an agreement to construct a 7,120 square foot fabrication shop addition for Oakill Industries of Ashland, Pa.

Upon completion of concrete work and delivery of steel to the site, the erection of a pre-engineered metal building began.

The building — 80 feet high, 89 feet long and 30 feet high — features additional reinforcement to support the installation of two bridge crane bays.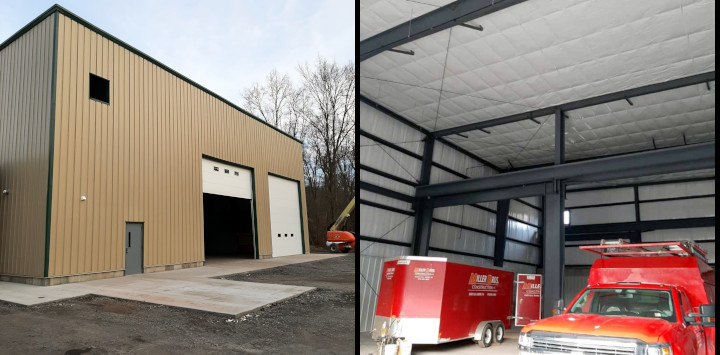 Project completion occurred at the end of October.
---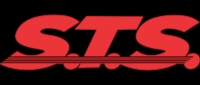 In early February 2021 the steel framework went up for the new public transportation operations and maintenance facility MBCI is constructing under contract for the Schuylkill County Transportation Authority on Wade Road in St. Clair, Pa.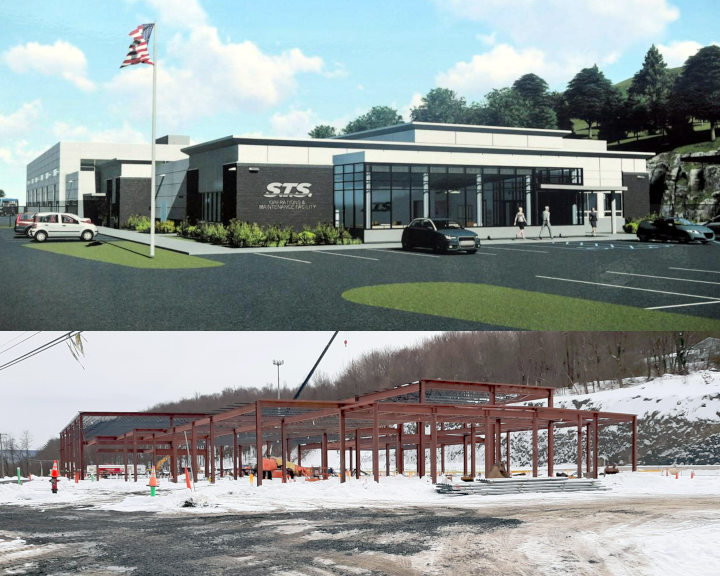 The 80,000 sf structure will ultimately house indoor storage, maintenance bays, administration space and a compressed natural gas (CNG) fueling facility for STS, the Schuylkill Transportation System.
Construction is expected to be completed by July 31, 2022.
---
The total interior makeover of the Robert E. Roeder U.S. Army Reserve Center in Schuylkill Haven concluded in January 2021.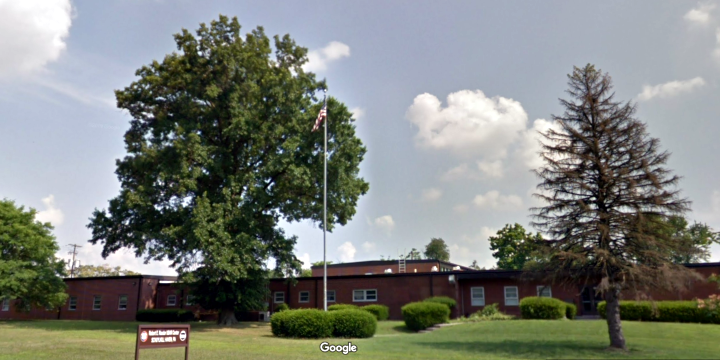 Our scope of work included ceilings, paint, carpeting, tile flooring, upgrades to electrical, data, and security systems and new furniture.
---
D.G. Yuengling & Son, Inc., America's Oldest Brewery®, broke ground November 17, 2020, on the revitalization of its Tampa Florida Campus. The project design includes an array of first-class amenities for tourists from around the country to enjoy. Progress continued on the construction phase through all of 2021.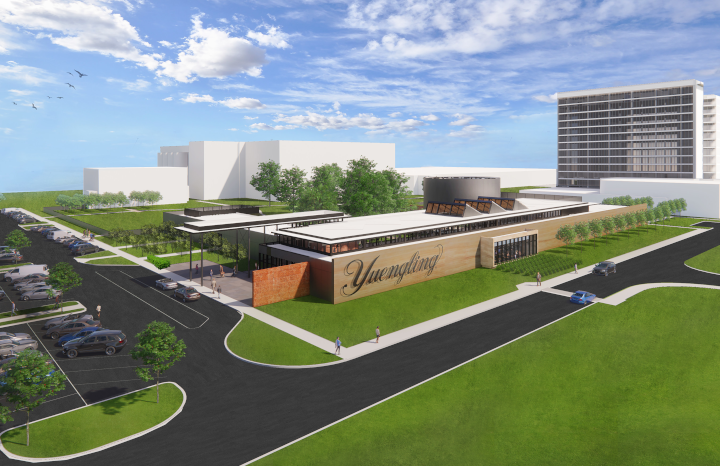 MBCI is managing the construction of a 31,000 square foot structure on the campus that will house retail space, restaurant and private dining with full-service kitchen, multiple bar locations, meeting rooms and offices. Creation of a separate building for concessions is also in process. In addition, a multi-use concert and entertainment pavilion with an open-air area featuring a performance stage, an outdoor play space for games like shuffleboard and bocce ball, fire pits, and outdoor seating will become part of the venue. Project completion is expected in early fall 2022.
---