Miller Bros. Construction Inc. Community Work
Schuylkill Technology Center (STC) in MarLin, Pa., recently launched a first-in-the-nation project among vocational-technical high schools.
The Food Truck Project involves converting a 19-year-old former bakery delivery truck into a fully functioning food truck. Ultimately, culinary students and their instructor will take the truck to community events. Proceeds from food sales will support student activities at STC.
This collaborative venture involves the efforts of students from more than half of the school's available programs of study: Auto Collision, Auto Mechanics, Culinary, Residential, Industrial Electricity, Business Administration, Criminal Justice, Welding, Computer Information Systems, Carpentry, and Plumbing.
MBCI was pleased to participate and support the venture as a Platinum Sponsor with a donation of $5,000.
Pictured front row (l-r) Beau Bruso, MBCI; Bryan Herb, MBCI; Jim Gurscik, STC Culinary Instructor; back row (l-r) Jesse Krasnitsky, STC Collision Instructor; Stacey Minahan, STC Assistant Director; STC students Kevin Barrell, Port Clinton; Trent Wenner, Pine Grove; Kole Miller, Tower City; Justin Schade, Orwigsburg.
MBCI's Bryan Herb noted, "We appreciate the opportunity to support the training of local people who will be entering the trades in the coming years. I'm told that when the truck is completed STC construction students will be building a garage for it."
---
Established in 1985, Camp Cadet Troop L is a week-long camp for boys and girls 12 to 15 years of age who reside in Berks, Lebanon and Schuylkill counties in Pennsylvania.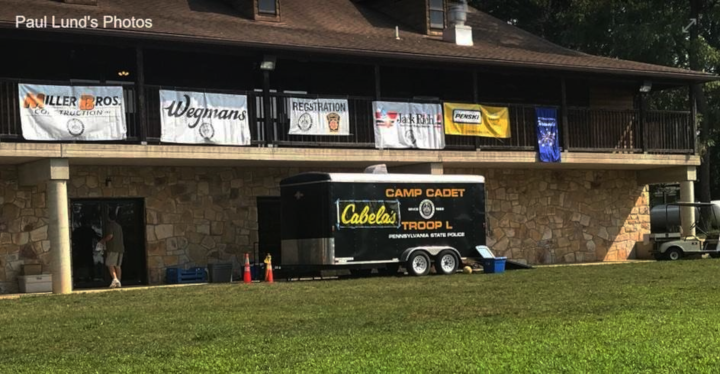 In August 2019, 120 campers attended free of charge thanks to the support provided by friends and sponsors. And just as in many past years, Jim Miller, president of Miller Bros. Construction Inc., participated as a major sponsor of the event.
The camp works to instill self-discipline, self-respect, and self-esteem along with establishing a positive relationship with law enforcement.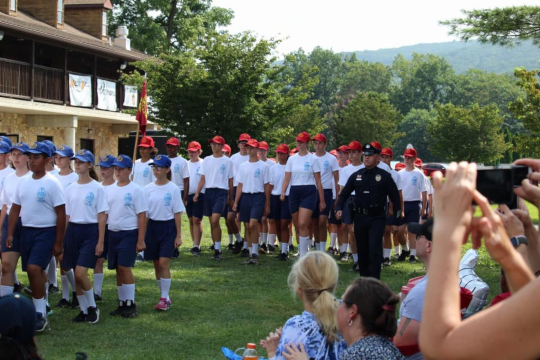 Two years ago, Jim accepted the Camp Cadet Troop L Lifetime Achievement Award for his "many years of meritorious service and dedication to the youth at Camp Cadet."
The award acknowledges those who have shown an unwavering dedication to community youth programs.
---
Jim Miller's life-long dedication to community enhancement found its most recent expression in his gift of a building to a local congregation who, in turn, performed a makeover and opened the structure to all local residents as a community activity center.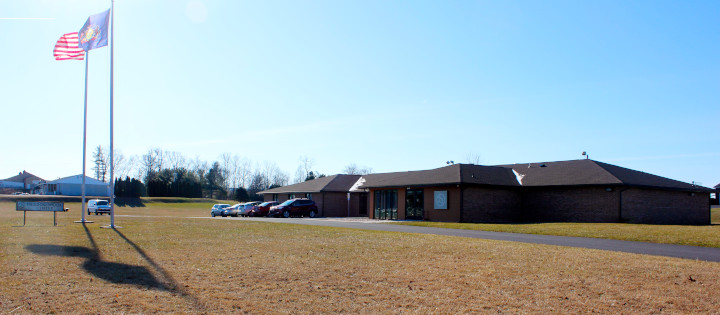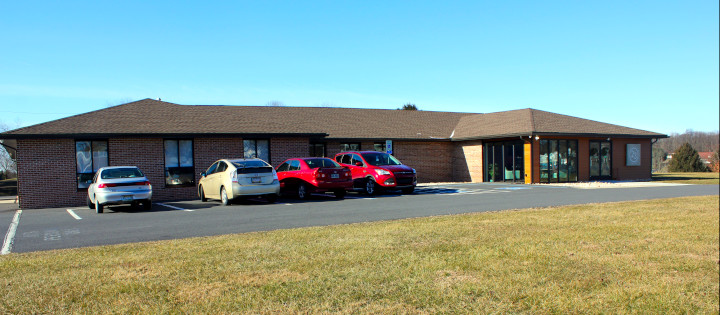 Situated on a 3-1/2 acre site fronting State Route 183, the 6,600 square-foot, single-story building was recently vacated by the Pa. State Police after serving as a barracks for more than three decades.
Bethesda Evangelical Congregational Church accepted Jim's gift of the structure on behalf of all the residents of Wayne Township and immediately set an army of volunteers to work to convert the building into use as a community center.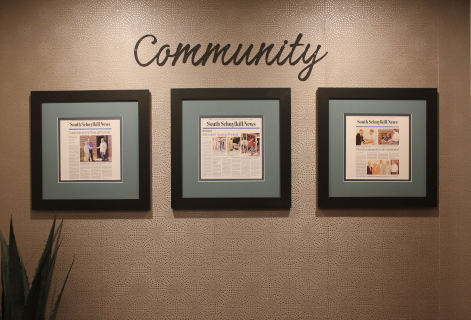 A Community Wall displays local press accounts that memorialize Jim's gift and the work of volunteers in preparing the building for the new use.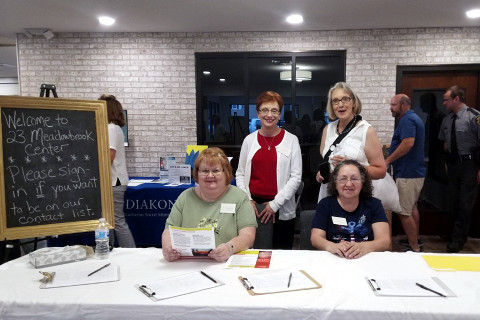 By Summer 2018, after months of work on the interior, 23 Meadowbrook Center was ready to welcome guests and begin a new cycle of use -- enriching the quality of life for area residents.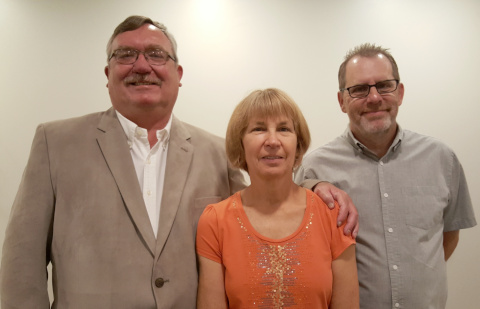 Pictured (l-r) at the dedication ceremony of the new community center, Jim Miller with Michele Miller, his wife, and Bethesda E.C. Church Lead Pastor, Jeff Byerly.
---

St. Joseph Center for Special Learning (SJC) is a special education institution for students aged four through 21 located in Pottsville, Pa. Sponsored by the Office of Education of the Roman Catholic Diocese of Allentown, SJC offers academic, social, religious, and pre-vocational instruction to students with intellectual and developmental disabilities regardless of race, creed, ethnic origin or religious affiliation.

In addition, SJC operates a state-licensed adult habilitation program for persons over the age of 18 who are unable to join the competitive or sheltered workforces. Habilitation is defined as the process of supplying the resources necessary to help individuals develop maximum independence in the activities of daily living through training, education, and/or treatment.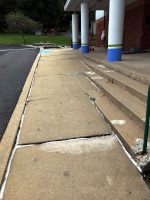 Deteriorating entry steps gradually presented a safety hazard. The sidewalks at the school became sunken and difficult to maneuver across -- especially for special-needs children. And having just one curb ramp was less than ideal with multiple kids being dropped off at the same time.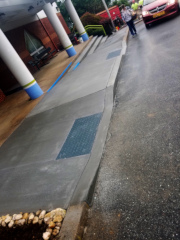 So, we installed an additional curb ramp with tactile pads to create a second accessible route for students to use to safely transition from the driveway to the sidewalk entrance and vice versa.
Scope of work performed: 1) Tear out and replace large steps; 2) Tear out and replace sidewalk and curb ramp; 3) Install an additional curb ramp; 4) Repair decaying storm inlet.
A significant portion of the project cost was offered as an in-kind donation. Other companies contributing to the project included Walmart Distribution Center #7030, Pottsville, and Quandel Concrete of Minersville, Pa.
---
On June 1, 2017, the Hawk Mountain Council of the Boy Scouts of America hosted its annual Service to Youth & Community Breakfast. The Council created the event to recognize people who have provided praiseworthy community service resulting in an improved quality of life for area residents.
[click image to enlarge]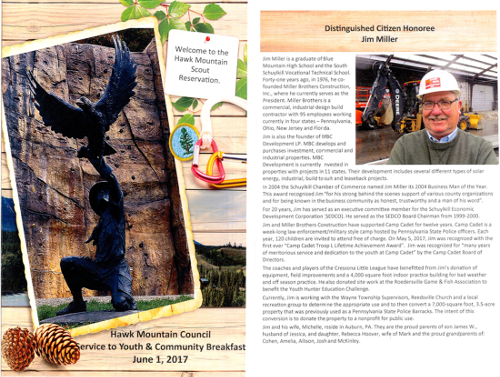 James L. Miller, president of Miller Bros. Construction Inc. was recognized during the breakfast as the recipient of the Distinguished Service to Youth and Community Award. The award acknowledges those who have exhibited an unwavering dedication to youth programs in their local communities.
The Hawk Mountain Council serves more than 8,000 youngsters in various Boy Scouts programs in Berks, Carbon, and Schuylkill Counties in Pennsylvania.
Hawk Mountain Scout Reservation, a 635-acre camp associated with the Hawk Mountain Council, is located near Summit Station, Pennsylvania.
---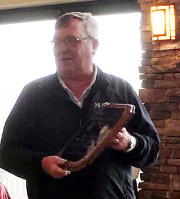 During its annual golf outing on May 5, 2017, Camp Cadet Troop L presented a Lifetime Achievement Award to Jim Miller, president of Miller Bros. Construction. Jim has supported the work of Camp Cadet for the past 12 years.
Established in 1985, Camp Cadet Troop L is a week-long camp for boys and girls 12 to 15 years of age who reside in Berks, Lebanon and Schuylkill counties in Pennsylvania. The camp works to instill self discipline, self respect, and self esteem along with establishing a positive relationship with law enforcement. The camp is staffed by state and local law officers.

Cadets participate in morning physical training and march in platoon formations to their classes and activities under the watchful eyes of police instructors. They participate in a wide variety of instructional sessions, learning about the use of police radar, fingerprinting, forensic photography, drug prevention, SCUBA and rescue operations, and juvenile law.
In addition to State Police, Municipal Police, and Military Personnel, past instructors have included: F.B.I., Secret Service, Berks County Correctional Officers, D.E.A., I.N.S., and many more.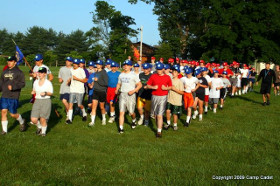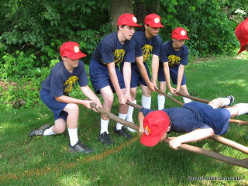 An active day for Cadets is highlighted by an exciting array of recreational activities and team sports. One alumni commented, "It was the best experience of my life. In one short week, I learned so much about not only myself and what I am capable of but also how to support those around me as a team. It was truly amazing."
---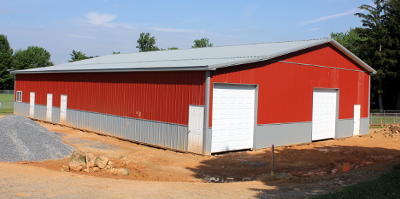 At MBCI we believe that the values passed on to young people through participation in competitive sports are critical to the future of our communities.
In June 2016 MBCI completed construction of a 3,200 square foot building on the grounds of the Cressona Area Baseball Association in Cressona, Pa. We donated the structure to the Little League for the protection and storage of equipment.
As of the end of the month only minimal sitework remained to be completed. Several other community-minded businesses will be donating mechanicals and interior finishing materials.

After the Cressona Girls Softball League received our gift of materials they used for the construction of two dugouts at their field, the girls snapped this photo and presented us with a plaque of appreciation.
---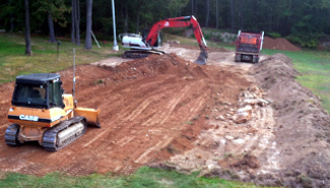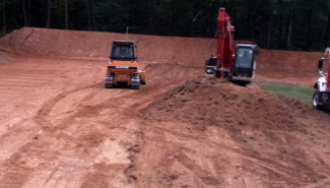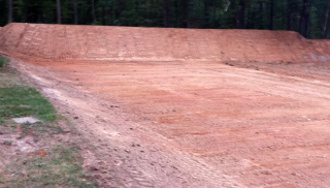 MBCI completed a sitework project in October 2015 at the Roedersville (pronounced raiders-ville) Game & Fish Association in southern Schuylkill County, Pa.
The work was an in-kind donation from Miller Bros. to benefit the Pine Grove YHEC organization (Youth Hunter Education Challenge) and will be recognized by the community as a "Make a Difference Day" volunteer effort.
The scope of work consisted of soil cut and fill along with landscaping to create a shooting range and backstop berm. Completion of landscape seeding and mulching occurred during the week of October 5.
---
Supporting opportunities for kids to particpate in competitive sports is important to caring adults in our community. And helping adult volunteers mentor future community leaders is important to the folks of Miller Bros. Construction Inc.

We recognized that adequate field maintenance is a key to a safe baseball program and a quality facility. Significant time and resources are required of time-starved volunteers to maintain a field properly. So in 2014 we presented the Cressona Little League with a new tool to help in their maintenance efforts.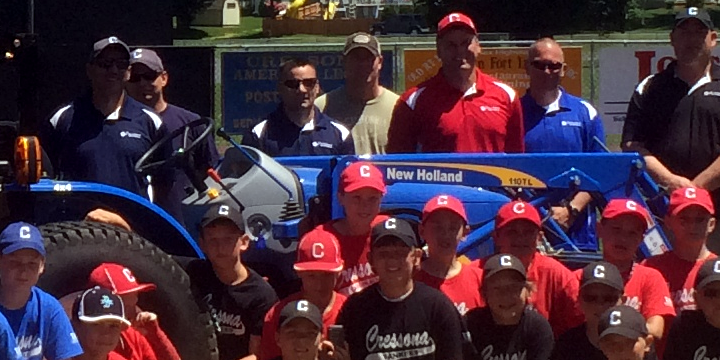 Our contribution to a stronger community -- a New Holland 110TL Workmaster tractor/loader -- is pictured in the field with the players and coaches of the 2014 season.