Miller Bros. Construction Inc. Community Work
On June 1, 2017, the Hawk Mountain Council of the Boy Scouts of America hosted its annual Service to Youth & Community Breakfast. The Council created the event to recognize people who have provided praiseworthy community service resulting in an improved quality of life for area residents.
[click image to enlarge]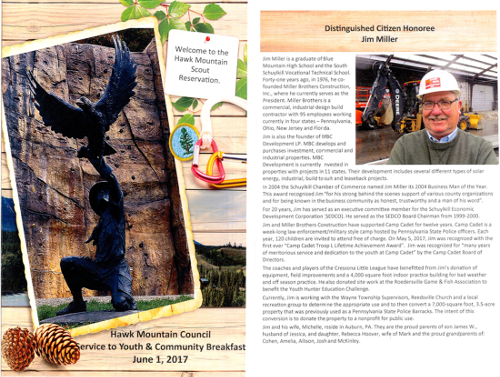 James L. Miller, president of Miller Bros. Construction Inc. was recognized during the breakfast as the recipient of the Distinguished Service to Youth and Community Award. The award acknowledges those who have exhibited an unwavering dedication to youth programs in their local communities.
The Hawk Mountain Council serves more than 8,000 youngsters in various Boy Scouts programs in Berks, Carbon, and Schuylkill Counties in Pennsylvania.
Hawk Mountain Scout Reservation, a 635-acre camp associated with the Hawk Mountain Council, is located near Summit Station, Pennsylvania.
---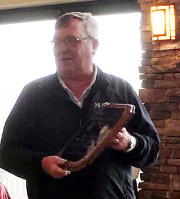 During its annual golf outing on May 5, 2017, Camp Cadet Troop L presented a Lifetime Achievement Award to Jim Miller, president of Miller Bros. Construction. Jim has supported the work of Camp Cadet for the past 12 years.
Established in 1985, Camp Cadet Troop L is a week-long camp for boys and girls 12 to 15 years of age who reside in Berks, Lebanon and Schuylkill counties in Pennsylvania. The camp works to instill self discipline, self respect, and self esteem along with establishing a positive relationship with law enforcement. The camp is staffed by state and local law officers.

Cadets participate in morning physical training and march in platoon formations to their classes and activities under the watchful eyes of police instructors. They participate in a wide variety of instructional sessions, learning about the use of police radar, fingerprinting, forensic photography, drug prevention, SCUBA and rescue operations, and juvenile law.
In addition to State Police, Municipal Police, and Military Personnel, past instructors have included: F.B.I., Secret Service, Berks County Correctional Officers, D.E.A., I.N.S., and many more.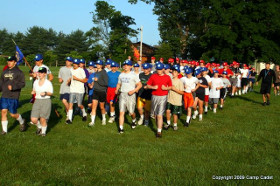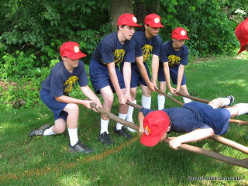 An active day for Cadets is highlighted by an exciting array of recreational activities and team sports. One alumni commented, "It was the best experience of my life. In one short week, I learned so much about not only myself and what I am capable of but also how to support those around me as a team. It was truly amazing."
---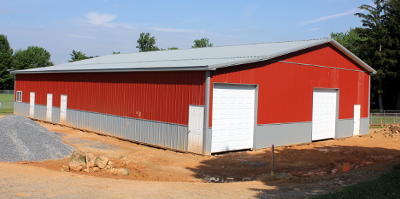 At MBCI we believe that the values passed on to young people through participation in competitive sports are critical to the future of our communities.
In June 2016 MBCI completed construction of a 3,200 square foot building on the grounds of the Cressona Area Baseball Association in Cressona, Pa. We donated the structure to the Little League for the protection and storage of equipment.
As of the end of the month only minimal sitework remained to be completed. Several other community-minded businesses will be donating mechanicals and interior finishing materials.

After the Cressona Girls Softball League received our gift of materials they used for the construction of two dugouts at their field, the girls snapped this photo and presented us with a plaque of appreciation.
---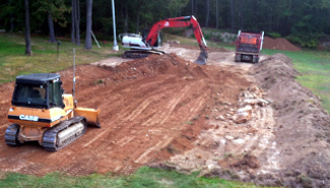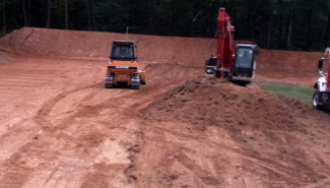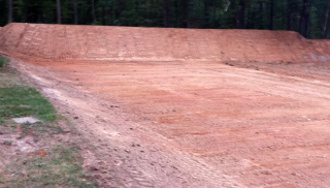 MBCI completed a sitework project in October 2015 at the Roedersville (pronounced raiders-ville) Game & Fish Association in southern Schuylkill County, Pa.
The work was an in-kind donation from Miller Bros. to benefit the Pine Grove YHEC organization (Youth Hunter Education Challenge) and will be recognized by the community as a "Make a Difference Day" volunteer effort.
The scope of work consisted of soil cut and fill along with landscaping to create a shooting range and backstop berm. Completion of landscape seeding and mulching occurred during the week of October 5.
---
Supporting opportunities for kids to particpate in competitive sports is important to caring adults in our community. And helping adult volunteers mentor future community leaders is important to the folks of Miller Bros. Construction Inc.

We recognized that adequate field maintenance is a key to a safe baseball program and a quality facility. Significant time and resources are required of time-starved volunteers to maintain a field properly. So in 2014 we presented the Cressona Little League with a new tool to help in their maintenance efforts.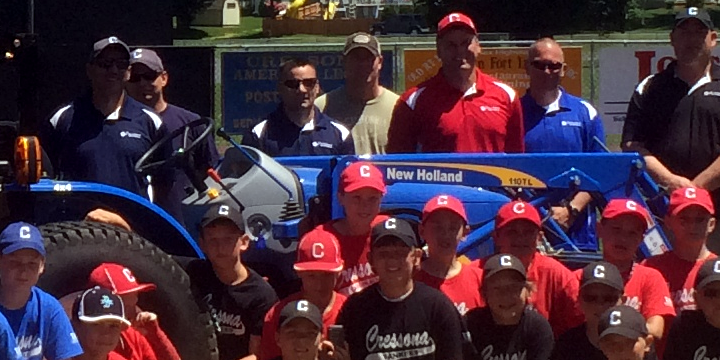 Our contribution to a stronger community -- a New Holland 110TL Workmaster tractor/loader -- is pictured in the field with the players and coaches of the 2014 season.