Miller Bros. Construction Reports: 2020 Progress and Completions
On Tuesday, August 11, 2020, the Schuylkill County Transportation Authority (SCTA) held a groundbreaking ceremony to celebrate the onset of construction for a new Schuylkill Transportation System (STS) operations and maintenance center. Federal, state, and local officials participated in the event.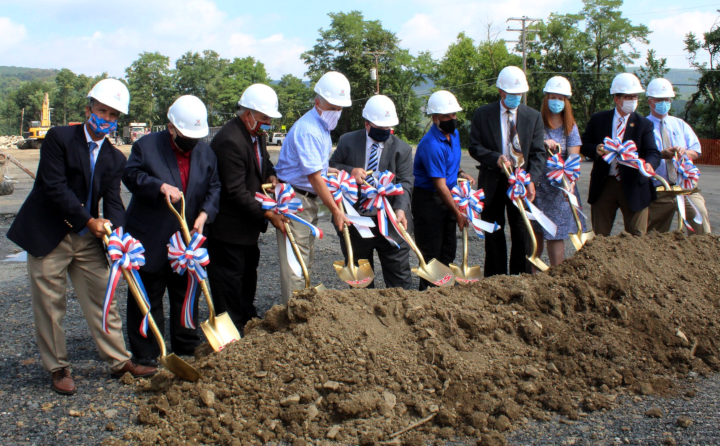 The 17-acre building site, located at 300 Wade Road in St. Clair, parallels the southbound lanes of Pa. Route 61.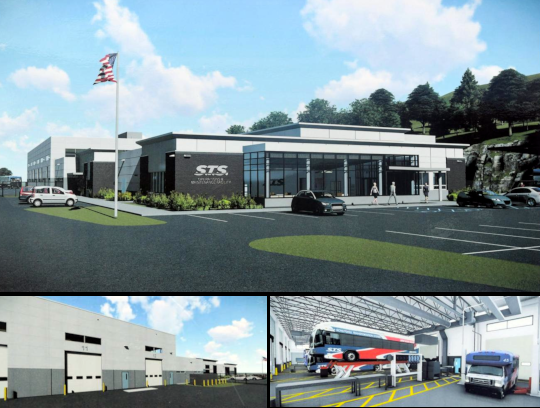 The planned 80,000 sf building is designed to house indoor storage, maintenance bays, administration space and a compressed natural gas (CNG) fueling facility for STS, a public transportation organization.
MBCI bid the project at $19.6 million on April 21.
SCTA issued a notice to proceed on May 18. Site work started on May 26.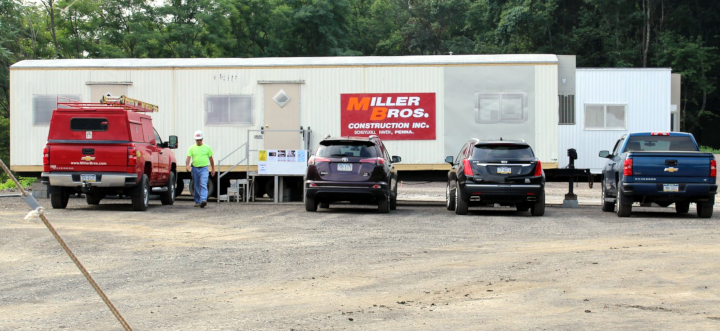 Construction is expected to be completed by July 31, 2022.
---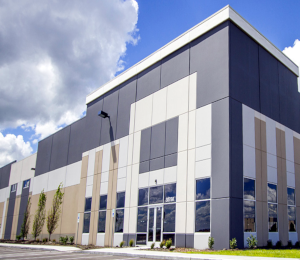 NorthPoint Development is a nationwide real estate firm specializing in Class A industrial properties.
One of the company's newest Pennsylvania projects is a 380,069 sf industrial building at 1700 Harrisburg Pike in Carlisle, Pa.
MBCI was invited to complete office space fit outs for two separate tenants in the same building. Both projects have very aggressive production schedules.
Project 1 This project comprises preparation of a 40-foot high space of 310 feet in length demising to separate sub-tenants and space for an office consisting of 2,960 sf. Project start date June 23 with expected turnover on or before August 31, 2020.

Project 2 This project includes 8,150 sf in total: office space of 2,350 sf and showroom space of 5,800 sf. Project start date on July 1 with completion of offices scheduled for August 31 and turnover of the showroom on or before October 1, 2020. The scope of work also includes cutting in new openings and creating nine dock positions.

---
Michael Foods Inc. processes and distributes refrigerated and frozen egg products to restaurants, retail, grocery, and convenience stores around the globe.
MBCI possesses a years-long history of successfully completed construction projects for the managers of the Michael Foods Inc. processing plant in Klingerstown Pa. When two spiral freezers began showing their age and needed replacement, Michael Foods hired MBCI to perform the architectural and structural segments of the project.

Spiral freezers serve as lifelines to many food production processes. No spirals mean no production.
These freezers were huge. So big they took up two floors. One measured 28 x 38 x 21 feet high; the other was 21 x 34 x 21 feet high. Both commanded spaces on the third and fourth floors of the facility and included elaborate drain systems for collecting leaking water.
MBCI took the lead on the project, delivering services covering the entire spectrum: designing, drafting, engineering, permitting and construction.
Since replacement time was of the essence, a 76-day production schedule was established.

The old freezers were integral to the structure since the north and west walls of the freezer space were exterior walls of the building. The work started more than 30 feet above finish floor (AAF) and topped out at 62 feet. We had to extend the building outward three to nine feet around the north and west walls and upward six feet to accommodate the new stainless-steel equipment.
The replacement freezers required protection from the elements during construction. They could not be exposed to sunlight or rain. We erected a 30 x 50 x 24-foot pole building in the parking lot for protection of the spirals.
The third and fourth floor spaces where spirals were to be installed had to be kept enclosed even while still allowing the spirals to be dropped in by crane from overhead. We needed to be inventive.
We conceived and created a 2,500-sf retractable tarp roof using cables, pulleys, ropes and two exceptionally large tarps.
Some snickered when they heard the idea. But it worked.
The sides would also be a challenge, requiring installation of gigantic tarps to enclose them. All this while protecting the floors below from any water damage.
The lower floors contained training rooms, offices, and breakrooms. We performed our work with little disruption to staff and no damage below. However, we did remove and replace ceilings in the occupied area where old leaks from the original spirals had occurred.